MarMotion
|
Rotary Stroke Bearings
Backlash-free linear and rotary movements
Precise and reliable: The precision guides made of hardened steel master movements at the highest repeatability with minimal maintenance work, and a long service life. This optimizes costs and production processes. Machines and equipment are more reliable and efficient.

Rotary stroke bearings for machine building
MarMotion rotary stroke bearings achieve robustness and durability in numerous applications with their low maintenance requirements even under difficult environmental conditions. Closed designs with sealing rings or wiper seals are used. This results in innovative, new designs for challenging applications in the automation sector, machine tools, packaging machines or bottling plants. Adapted designs ensure that the requirements of the food industry are also met.
Mahr offers you more than just a product.
Our expertise creates benefits in the automotive industry, mechanical and electrical engineering, as well as in medical technology, optics or aerospace. Our solutions speak the language of many branches of industry, the language of quality, safety and sustainability.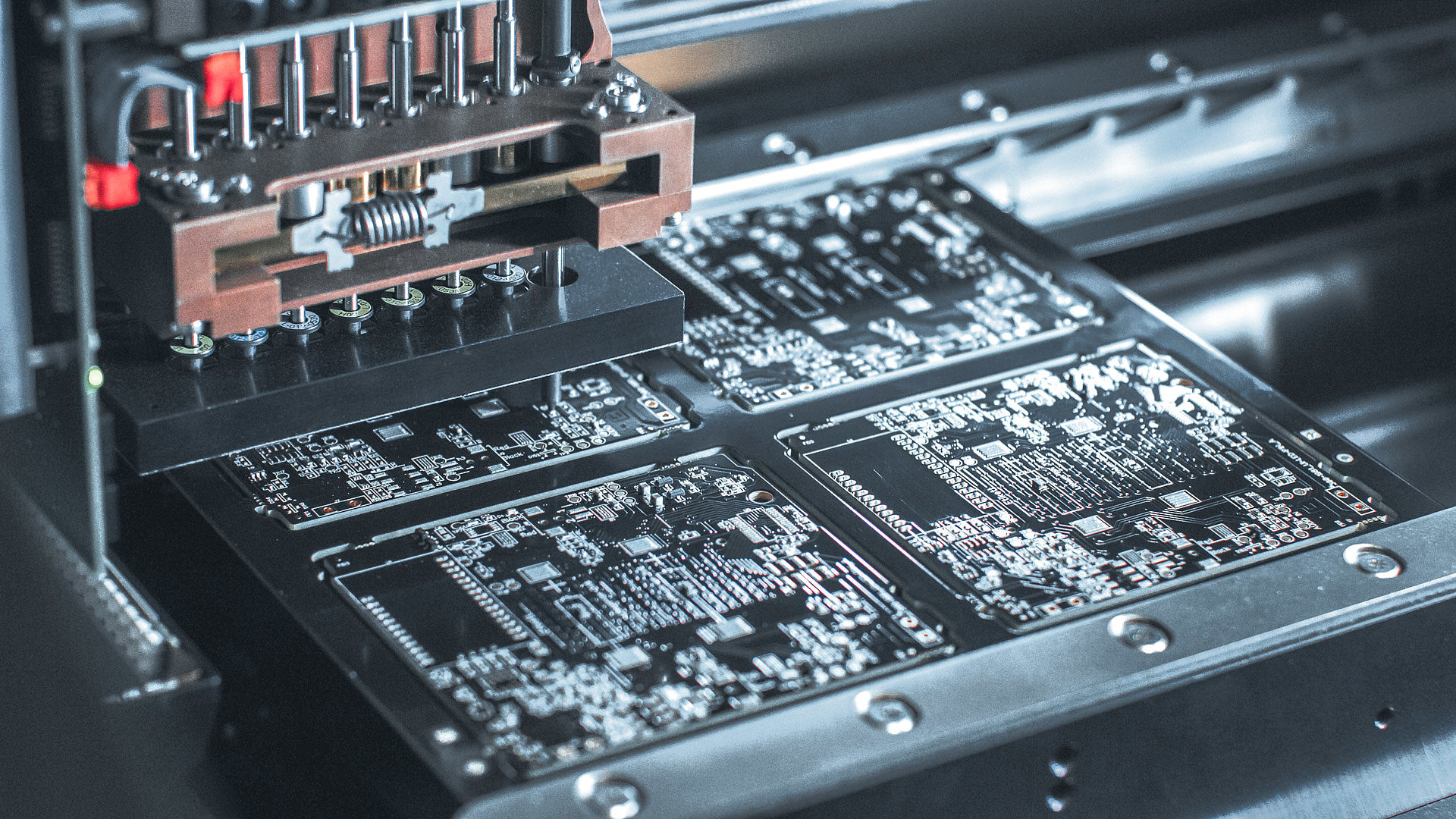 Precision bearings for electronics manufacturing, precision engineering and optics
The rotary stroke bearing combines precision and rigidity in a unique way with compact dimensions. A special mini-range is available. Selected materials that enable the use in a vacuum or cleanroom are available upon request. Dry running is also possible in many of the applications. MarMotion rotary stroke bearings provide outstanding services in optics for microscopes, beam control systems in laser technology or pick-and-place systems in the electronics and semiconductor production. This is where the Mahr rotary stroke bearing demonstrates its strengths.
MarMotion
|
Design and function
Features
Maximum guiding accuracy
The MarMotion rotary stroke bearings offer a very high level of guiding accuracy for linear and rotary movements. This is achieved by finely machined surfaces of the guide shaft and guide bush, for which the form accuracy in terms of roundness and cylindricity is within 1/3 of ISO tolerance class IT 3, as well as by only using steel balls in quality grade 5, type N in accordance with DIN 5401 or ISO 3290.
Backlash-free movements
The gap between the guide bush and guide shaft is a few µm smaller than the diameter of the balls, so that the balls deflect slightly. The preloaded balls roll without slip between the guide shaft and guide bush and ensure that the guide is free of backlash. The optimum preload is set at the factory by pairing of the guide shaft, ball cage, and guide bush. This simplifies the installation of the bearing.
Smooth running
MarMotion rotary stroke bearings enable the highest guiding accuracy in combination with extremely low friction. A slip-free rolling movement of the balls on finely machined surfaces results in very low friction values and ensures smoothest, stick-slip-free motions.
High loading capacity and rigidity
The large number of balls with tight form tolerances and the excellent quality of the running surfaces of the MarMotion rotary stroke bearings provide a large number of contact points and thus an even distribution of forces in the bearing. Design engineers benefit from a high loading capacity in a small installation space. Reliability and endurance of the bearing is significantly increased.
Fast movements, high accelerations
Fast movements with high accelerations are possible due to the slip-free rolling movement of the balls at lowest friction in the MarMotion rotary stroke bearings. Due to their lower inertia forces, plastic ball cages are particularly suitable for high-frequency rotational and linear movements.
Long service life
MarMotion rotary stroke bearings can be described as virtually wear-free thanks to the careful selection and heat treatment of the materials and the highest quality of the running surfaces.
Low maintenance
In most cases, a thin film of roller bearing grease is sufficient for months of maintenance-free, continuous operation.
Exchange and replacement
The high-precision production of the guide shaft and guide bush, the exclusive use of grade N balls and a continuous quality assurance ensure the interchangeability of the rotary stroke bearing. Permanent fault-free operation is guaranteed.
Customized Designs
The very extensive catalog range of MarMotion rotary stroke bearings offers suitable solutions for use in many different application areas. In addition, customized designs based on a workpiece drawing can be produced for specific applications and to meet particular requirements. The use of alternative materials opens up even further possibilites.